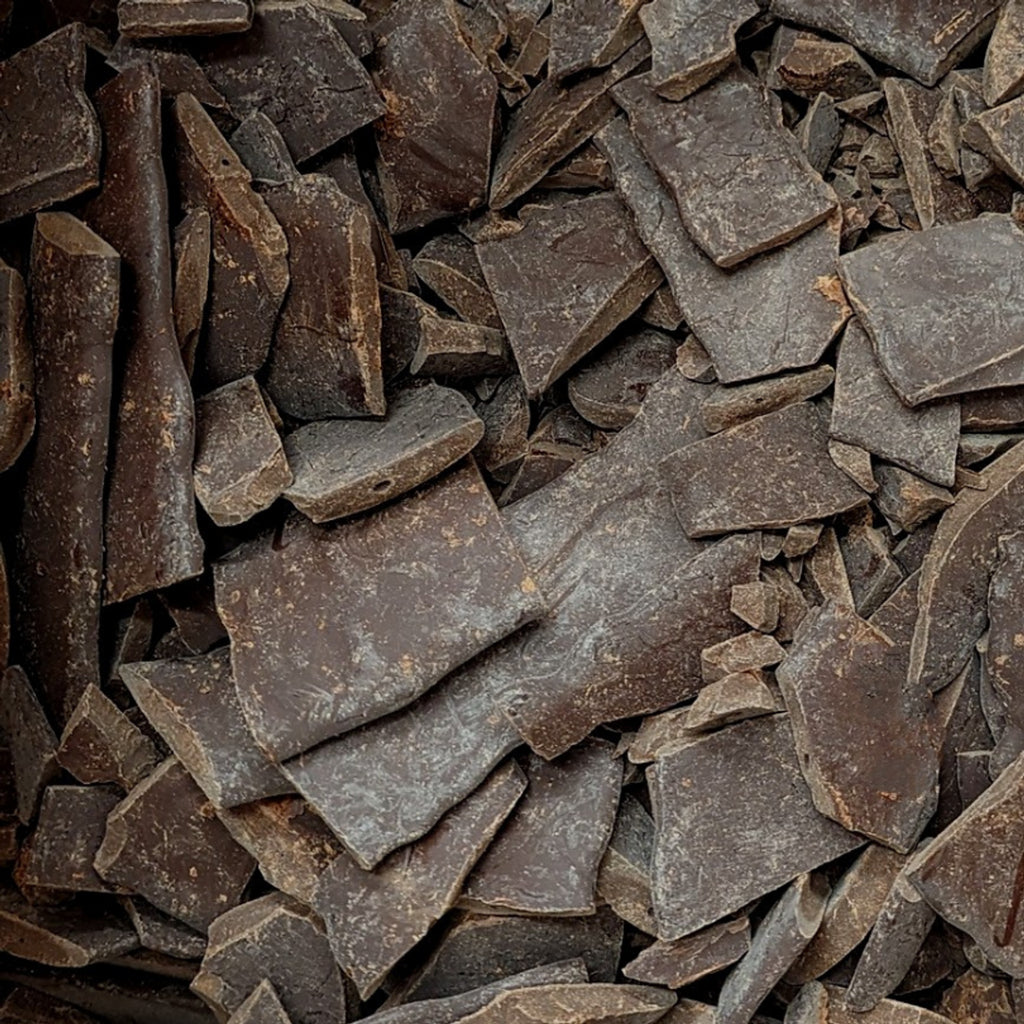 Cocoa Supply BV
Victoria Special Select Arriba Premium - Natural Cacao Liquor/Cacao Mass 15kg
This natural cacao paste is made from beans of Hacienda Victoria. These Ecuadorian Arriba Cacao, also known as Nacional Cacao, have a unique fermentation process and come from a carbon-neutral farm. The taste is textbook luscious chocolate flavor with earthy and nutty tones. UNSWEETENED BAKING CHOCOLATE.
Ingredients: 100% Ground Cocoa Beans
- Fat content (Cocoa Butter): average 50-52%
- Kosher Pareve
- Kibbled (medium to small irregular thin pieces, easy to melt)

Best by date: May, 2026
USES:
Chocolate Making
Beverages
Beer Brewing (be aware of fat content)
Teas
Mixing your own chocolate couverture or compound
Fudges
Sauces
Energy bars
Brownies
Shipping disclaimer: Occasionally during summertime some of the Chocolate, Cocoa Butter and Cocoa Liquor/Mass might melt slightly during shipping. We do not use cold-packing materials for regular shipments because we try to keep our shipping and packing costs low in order to give our customers the most competitive prices. This should not affect any of your baking/cooking applications.
Our prices are shown EXLUDING VAT as they vary according to the country withing the European Union where you are located. 
If you have a VAT ID number, please add it at the check out. This will assure that you will not be charged the Tax if you are outside from the Netherlands.
If you are in the Netherlands, or if your VAT cannot be verified, you can always ask for a tax reimbursement with your TAX office if this is applicable.
Please note that there is not much we can do if we cannot verify your VAT number.
If you DO NOT have a VAT ID number, you will be charged the corresponding tax according to the country of delivery.