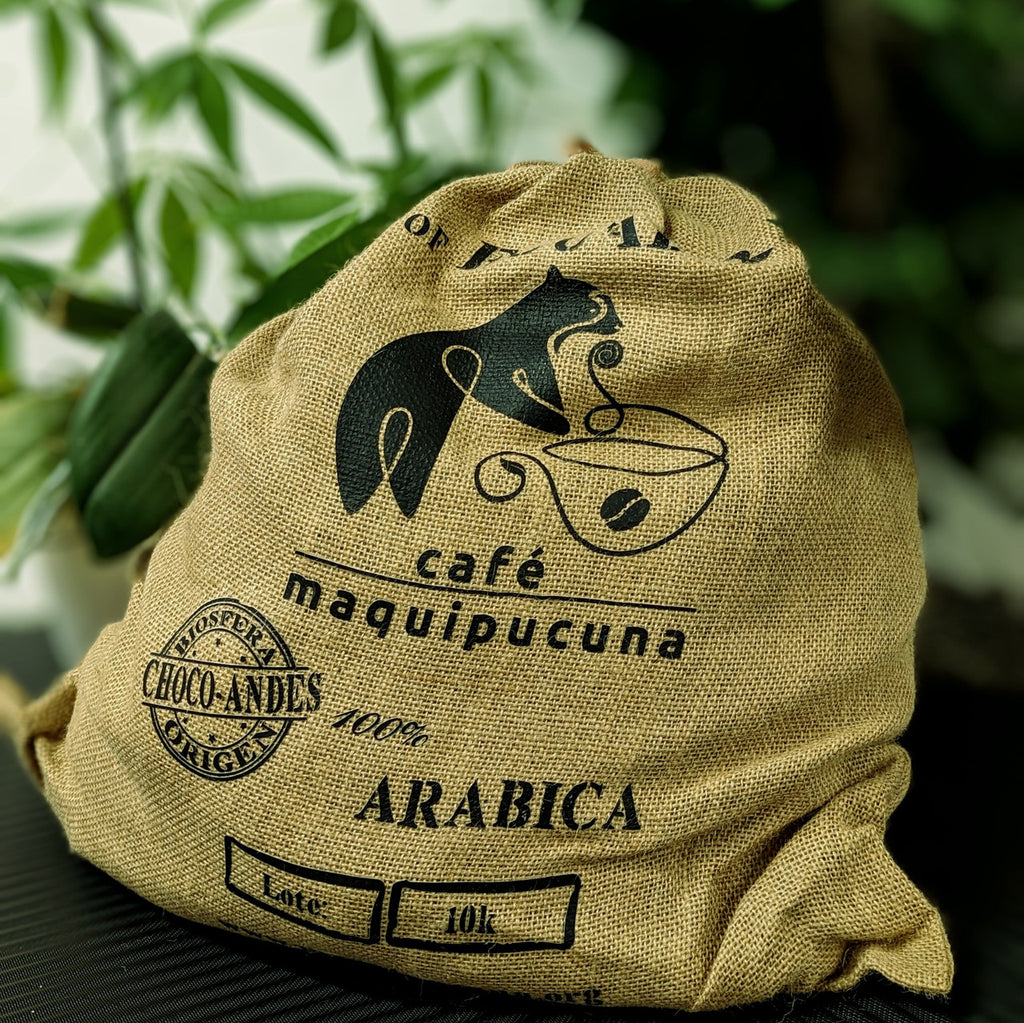 Cocoa Supply BV
Maquipucuna - Specialty Green Coffee Beans 10kg
Description
Maquipucuna
 is a Natural Reserve of an ancient Cloud Forest in Ecuador. It is run by a family's non-profit foundation that decided to protect the virgin cloud forest in the Choco-Andes Corridor in Ecuador. The foundation plants Arabica coffee and cacao with the local communities to have funds to preserve the cloud forest, which is the habitat of the only South American Bear.
Here more info:
Our prices are shown EXLUDING VAT as they vary according to the country withing the European Union where you are located. 
If you have a VAT ID number, please add it at the check out. This will assure that you will not be charged the Tax if you are outside from the Netherlands.
If you are in the Netherlands, or if your VAT cannot be verified, you can always ask for a tax reimbursement with your TAX office if this is applicable.
Please note that there is not much we can do if we cannot verify your VAT number.
If you DO NOT have a VAT ID number, you will be charged the corresponding tax according to the country of delivery.
---
More from this collection