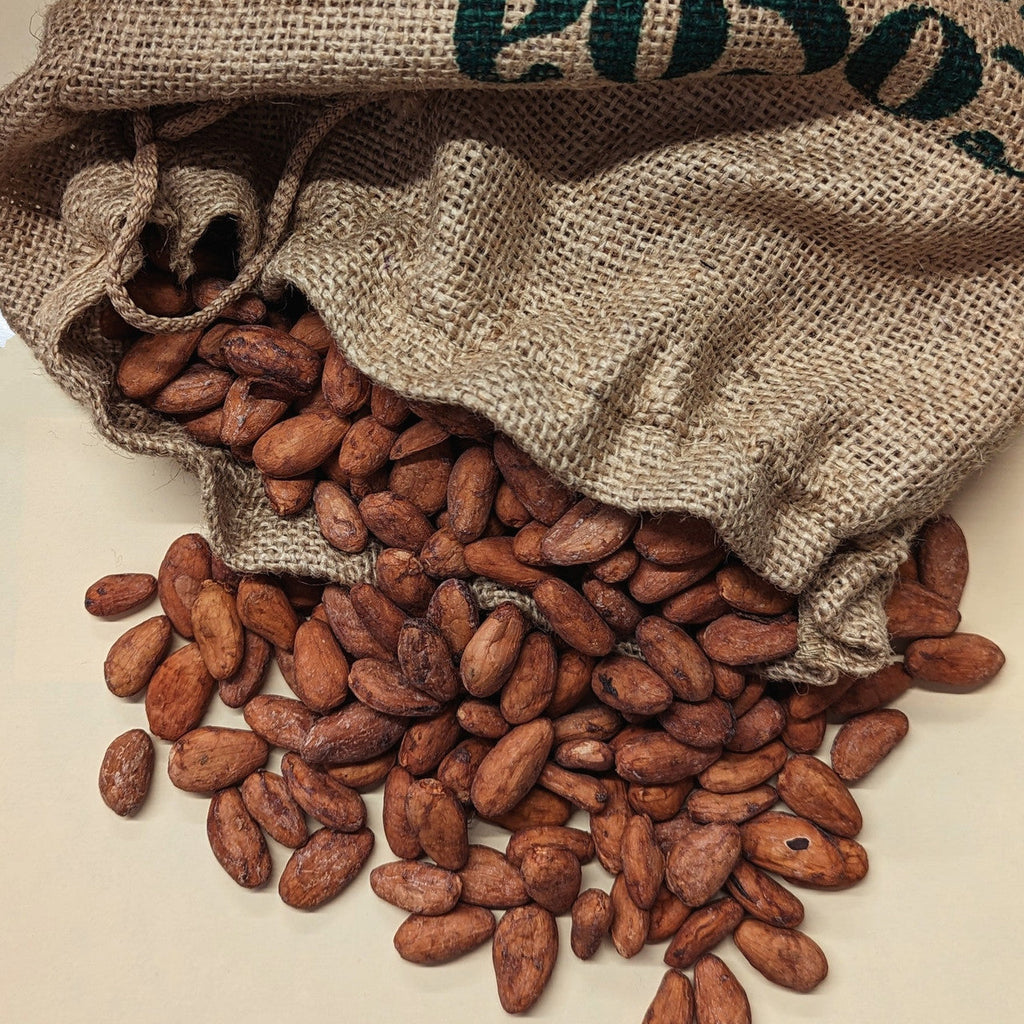 Cocoa Supply BV
Hacienda Victoria Cacao Beans 3kg - Ecuadorian Single Plantation
Cacao Beans from Hacienda Victoria (Ecuador)
Hacienda Victoria is a carbon-free family farm on the Ecuadorian Coast (Santa Elena). They have developed a special fermentation to bring out the textbook and exquisite chocolate flavour of this coveted Arriba Nacional Beans. It has nutty and earthy undertones, and a low acidity.
These beans have been fermented and sun-dried. They have NOT BEEN roasted, and are a raw agricultural product for further processing.


Our prices are shown EXLUDING VAT as they vary according to the country withing the European Union where you are located. 
If you have a VAT ID number, please add it at the check out. This will assure that you will not be charged the Tax if you are outside from the Netherlands.
If you are in the Netherlands, or if your VAT cannot be verified, you can always ask for a tax reimbursement with your TAX office if this is applicable.
Please note that there is not much we can do if we cannot verify your VAT number.
If you DO NOT have a VAT ID number, you will be charged the corresponding tax according to the country of delivery.
---
More from this collection