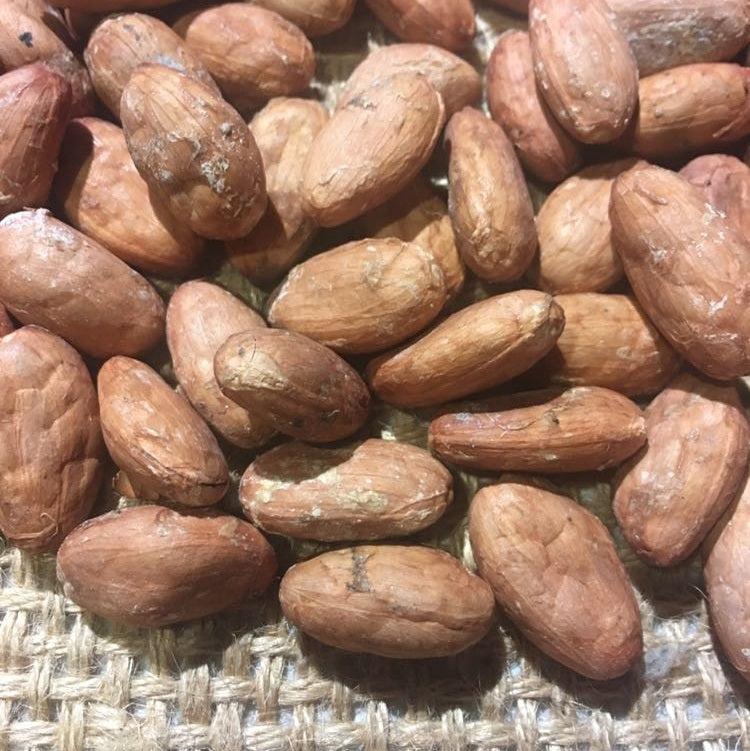 Cocoa Supply BV
Single Plantation - Hacienda San Jose Ecuadorian Cacao Beans 3kg
An award winning plantation in Ecuador known for its very clean and high quality cacao. Being the 4th generation planting, harvesting, and drying cacao, this family of farmers has developed a unique technique to keep the beans clean and pesticide free.
The result is a cacao bean with an exquisite aroma, a distinguished nutty flavor, and a shell with a lighter color, due to the care of avoiding dirt and contaminants during the harvest and fermentation.
We work directly with the cacao farms in Ecuador to make sure our beans are fairly traded and promote sustainability and inclusive businesses with our farmers.
- Ingredients: Theobroma Cacao Beans
- Kosher Pareve
- Vegan
- No gluten, dairy and/or nuts
Further wholesale discounts based on market prices are available for orders of 250kg or more. Email us for a quote: info@cocoasupply.eu
Our prices are shown EXLUDING VAT as they vary according to the country withing the European Union where you are located. 
If you have a VAT ID number, please add it at the check out. This will assure that you will not be charged the Tax if you are outside from the Netherlands.
If you are in the Netherlands, or if your VAT cannot be verified, you can always ask for a tax reimbursement with your TAX office if this is applicable.
Please note that there is not much we can do if we cannot verify your VAT number.
If you DO NOT have a VAT ID number, you will be charged the corresponding tax according to the country of delivery.
---
More from this collection