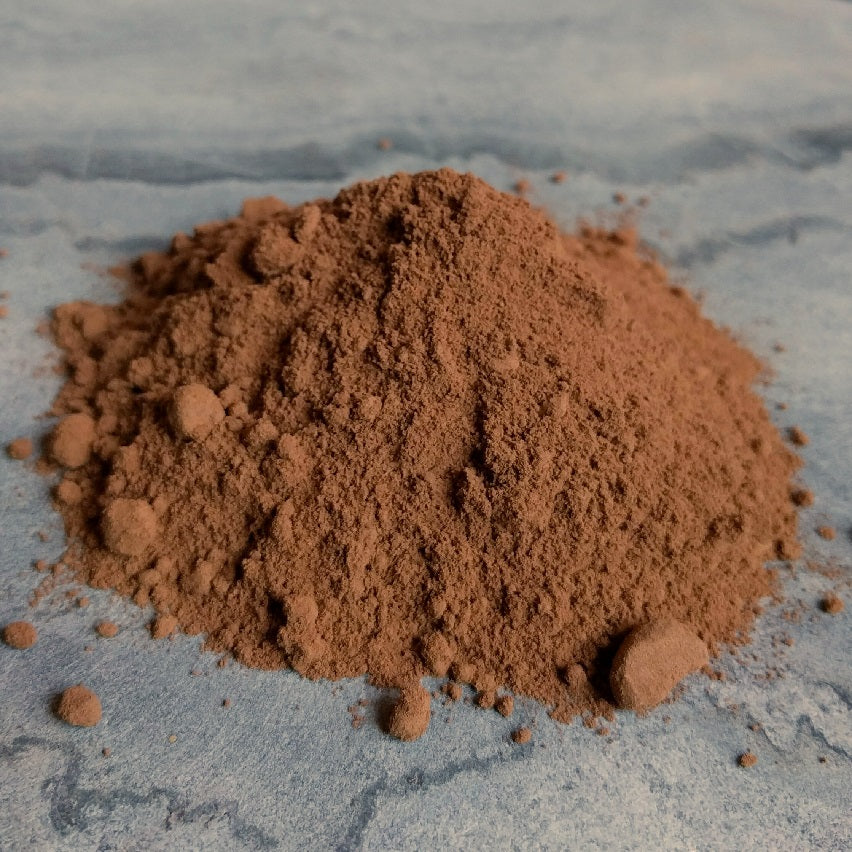 Cocoa Supply BV
Organic Alkalized 10/12 Cocoa Powder 3kg
Made from organic Ecuadorian Cocoa beans. This cocoa powder is the most widely used because it has a darker color than the natural version. The Dutching process enhances color and gives the cocoa a strong flavor, which also makes it more soluble. Commonly used in chocolate drinks, ice creams, baking recipes, and anything else that requires the flavor of delicious cocoa. UNSWEETENED.
- Ingredients: Cacao, <2% Potassium Carbonate (a salt)
- Fat content: 10-12%
- Kosher Pareve
- Vegan
- No gluten, dairy and/or nuts
- Made with Arriba Nacional Ecuadorian fine aroma and flavor beans
- Ethically sourced in partnership with small farmers and co-ops
- Certified Organic / Bio
USES:
Baking - Usually recipes that only asks for Baking Powder (but NO Baking Soda) will require Alkalized Cocoa Powder.
Beverages (hot or cold)
Beer Brewing
Teas
Mixing your own chocolate couverture or compound
Fudges
Sauces
Energy bars
Our prices are shown EXLUDING VAT as they vary according to the country withing the European Union where you are located. 
If you have a VAT ID number, please add it at the check out. This will assure that you will not be charged the Tax if you are outside from the Netherlands.
If you are in the Netherlands, or if your VAT cannot be verified, you can always ask for a tax reimbursement with your TAX office if this is applicable.
Please note that there is not much we can do if we cannot verify your VAT number.
If you DO NOT have a VAT ID number, you will be charged the corresponding tax according to the country of delivery.
---
More from this collection